LegendTrick provides acrobatics classes where our students receive knowledge of body conditioning and acrobatic skills that will be great base for further development.
The classes include progressive and modern directions: tricking, flexibility courses and handstand. Our teachers represent highest level in their own fields: we are top trickers, acrobats and circus artists who love what they do and try to instill the same feelings in our students.
Tricking - Beginners Class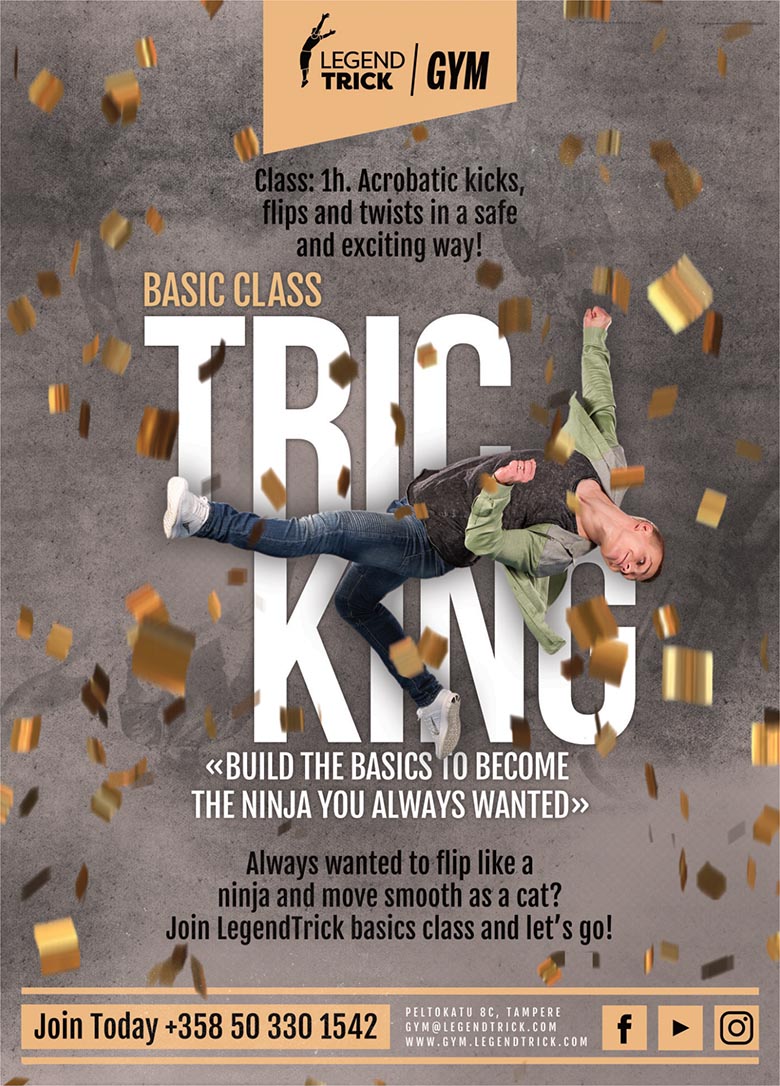 "Believe in yourself – First step of building confidence"
Course suitable for absolute beginners for all ages wishing to improve their body movements, and learn stance tricks from movies. You don't need to be flexible or have prior learning to start this class. You will start from the beginning and learn whilst becoming stronger and more supple. After this course for you will be easier to adapt in any sport, dance. You will learn to avoid injuries during falls or occasional unnatural movements, techniques for bettering your basic acro-movements, proper warm up and work out.
Tricking - Basic Class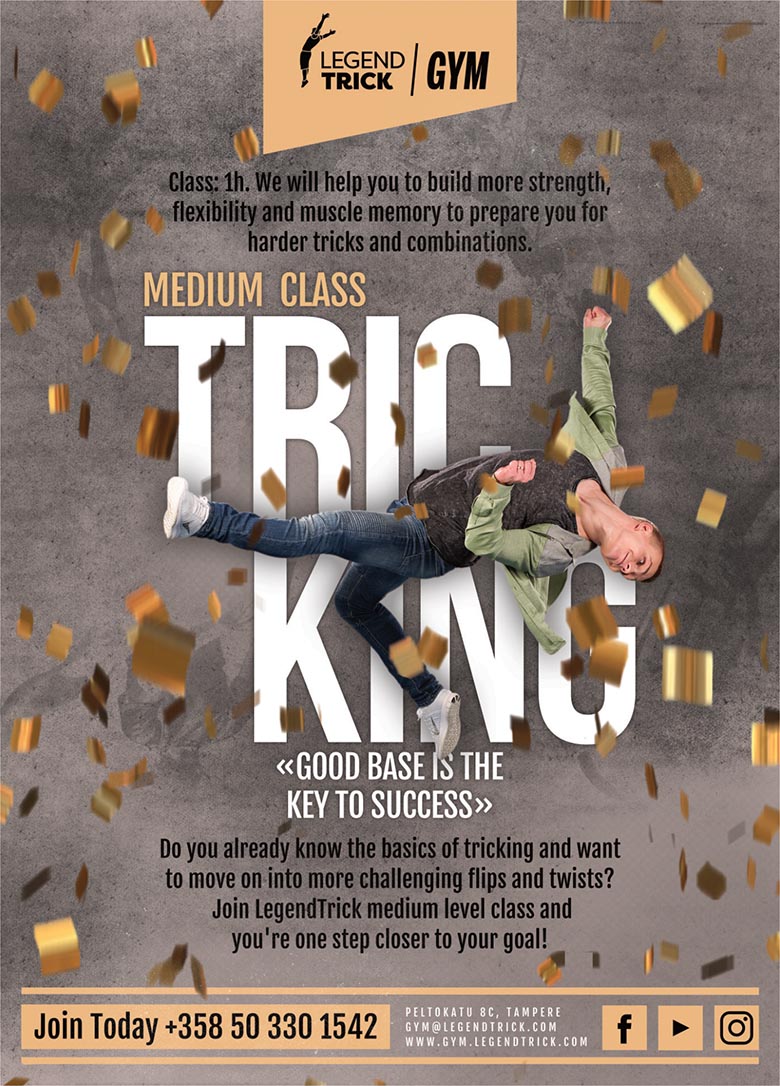 "Good base is the key to success"
Course recommended for all ages, who are interested in improving their own basic level of tricks. Class gives you the possibility learn how to learn and create your own tricking combinations, your own tricking elements. We will help you to build more strength, flexibility and muscle memory to prepare you for harder tricks and combinations. Also increase your balance, good energy in class, confidence in your tricks, and great team work.
Tricking - Advanced Class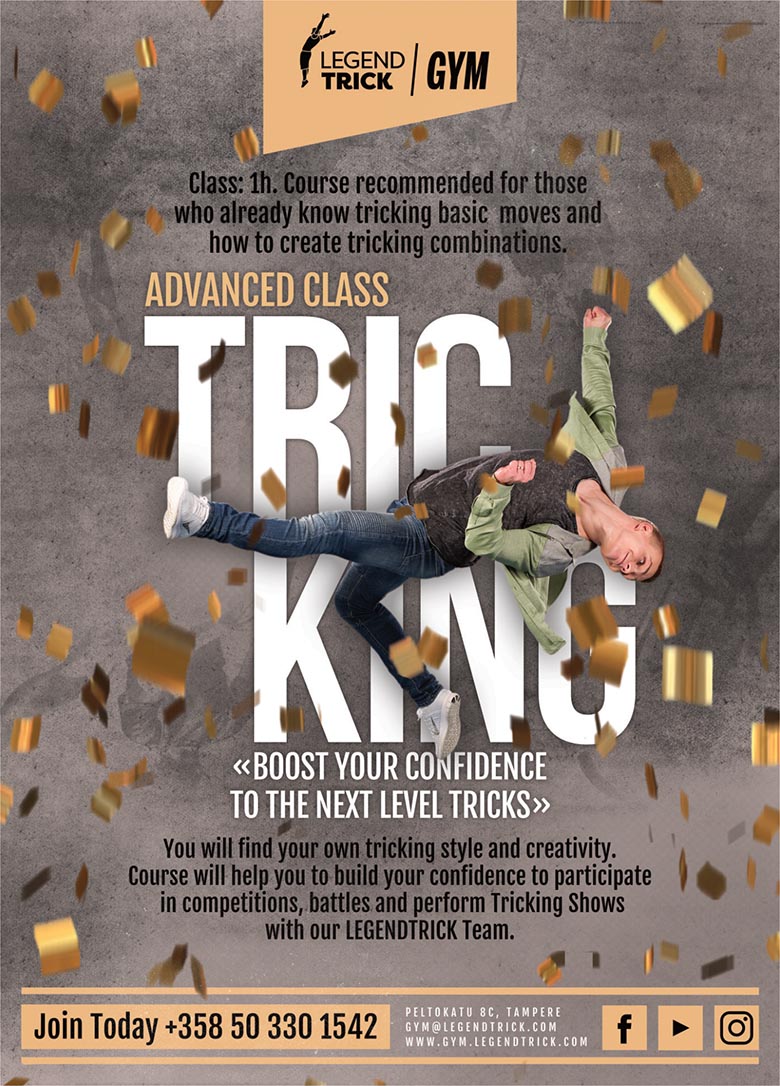 "Boost your confidence to the next level tricks"
Course recommended for those who already know tricking basic moves and how to create tricking combinations. We will work on mutually common skill among many tricksters is body conditioning and strength training, as many of the movements within the activity require a high level of strength. Spesial Dynamic and static flexibility training we innovited for professional tricksters training is also commonly practiced by trickers due to the high range of motion many tricks require. This class helps you to build your confidence in tricks and give possibility to perform Tricking shows with our LEGENDTRICK Team.
Tricking - Adults Class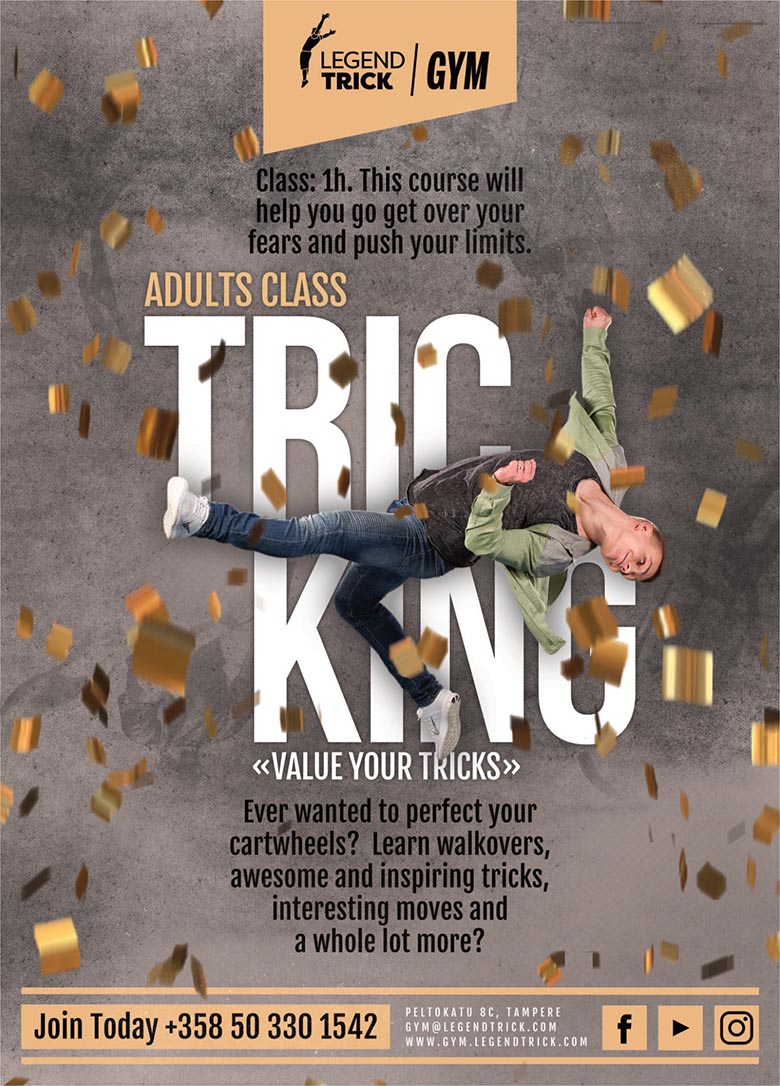 "Value Your Tricks"
Course recommended for 18 years olds and above who are interested in starting to learn acrobatics in a very fun and creative way.
Ever wanted to perfect your cartwheels? Learn walkovers, awesome and inspiring tricks, interesting moves, and a whole lot more?
This course will help you to get over your fears by providing the right kind of exercises for your level. With us you will learn how to combine Tricking with different sports or dance. The program is based on safe and effective progressions with proven results in five divisions of Acro-Moves: Flexibility, Strength, Balancing, Jumps, Kicks.
Even as adults we have these goals, but it is not always easy to find a class that is open to adults; and at that, one that supports adult bodies to do these amazing skills. We will start together from the beginning and will learn whilst becoming stronger and more supple.
Handstand Class - Beginner & Basic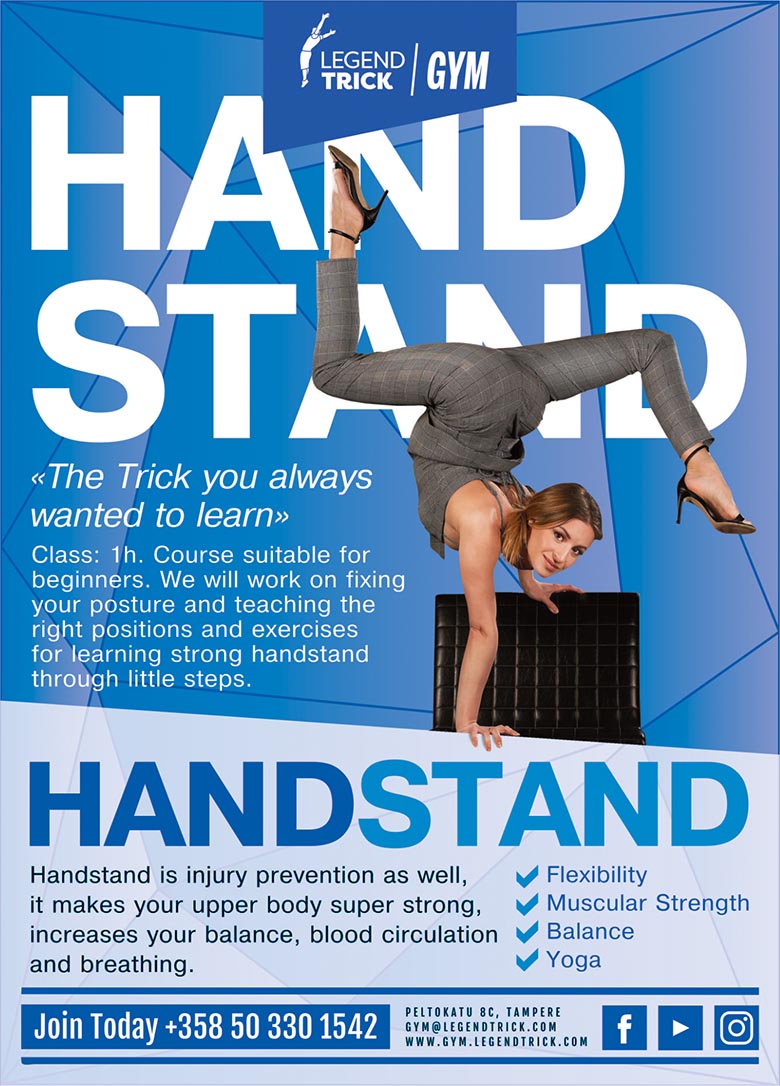 "The Trick you always wanted to learn"
Level: Beginner & Basic
Course suitable for beginners. We will work on fixing your posture and teaching the right positions and exercises for learning strong handstand through little steps. Handstand is injury prevention as well, it makes your upper body super strong, increases your balance, blood circulation and breathing.
Flexibility Class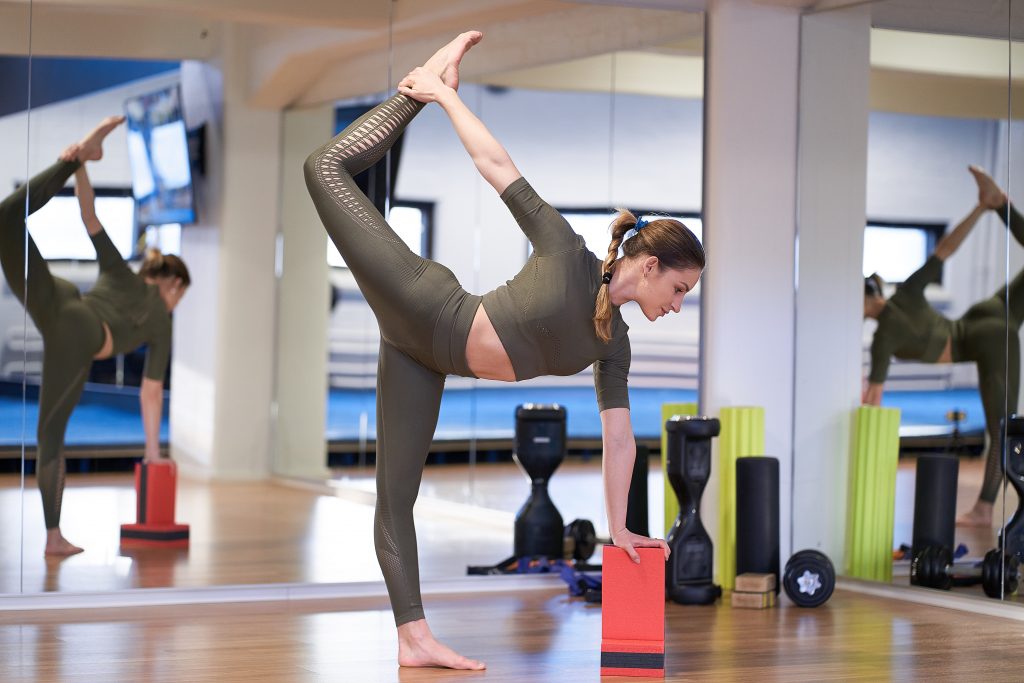 "Flexible body – more possibilities"
Level: Beginner & Basic
Course recommended for beginners, who are interested in improving their own flexibility. This classes will help you to do adapt in any sport, reduce injuries. The elastic muscles are healthy muscles and smooth movement is smooth. The exercises are si and less demanding than our bodyweight strength classes.
Advanced: Contortion & Strength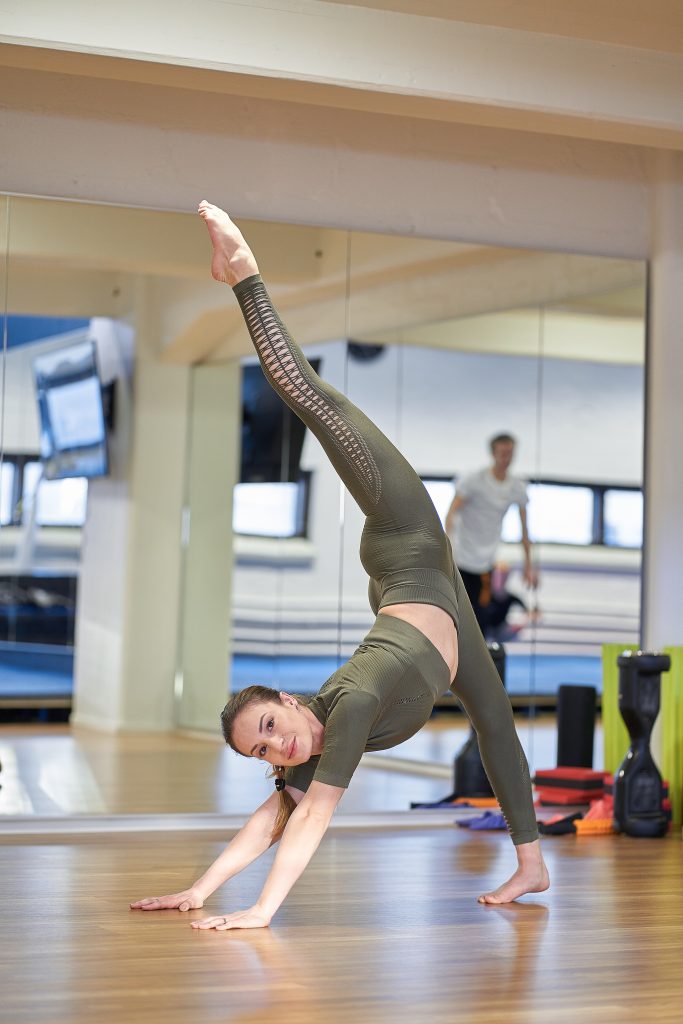 "Flexible balance – part of the life"
Level: Beginner & Basic
Perhaps contortion is your thing you've always wanted tips on? Or strength tricks and tumbling?
We will work on a wide range of exercises designed to progress your flexibility and balance at the same time. We will spend time on learning special exercise head-stand, elbow-stand, and crow variations, but the main focus will be on your own body coordination. In this course you will learn how to work in pairs to spot each other and also against the wall to develop a confident and controlled entry into the handstand.
Adult Acrobatics and Mobility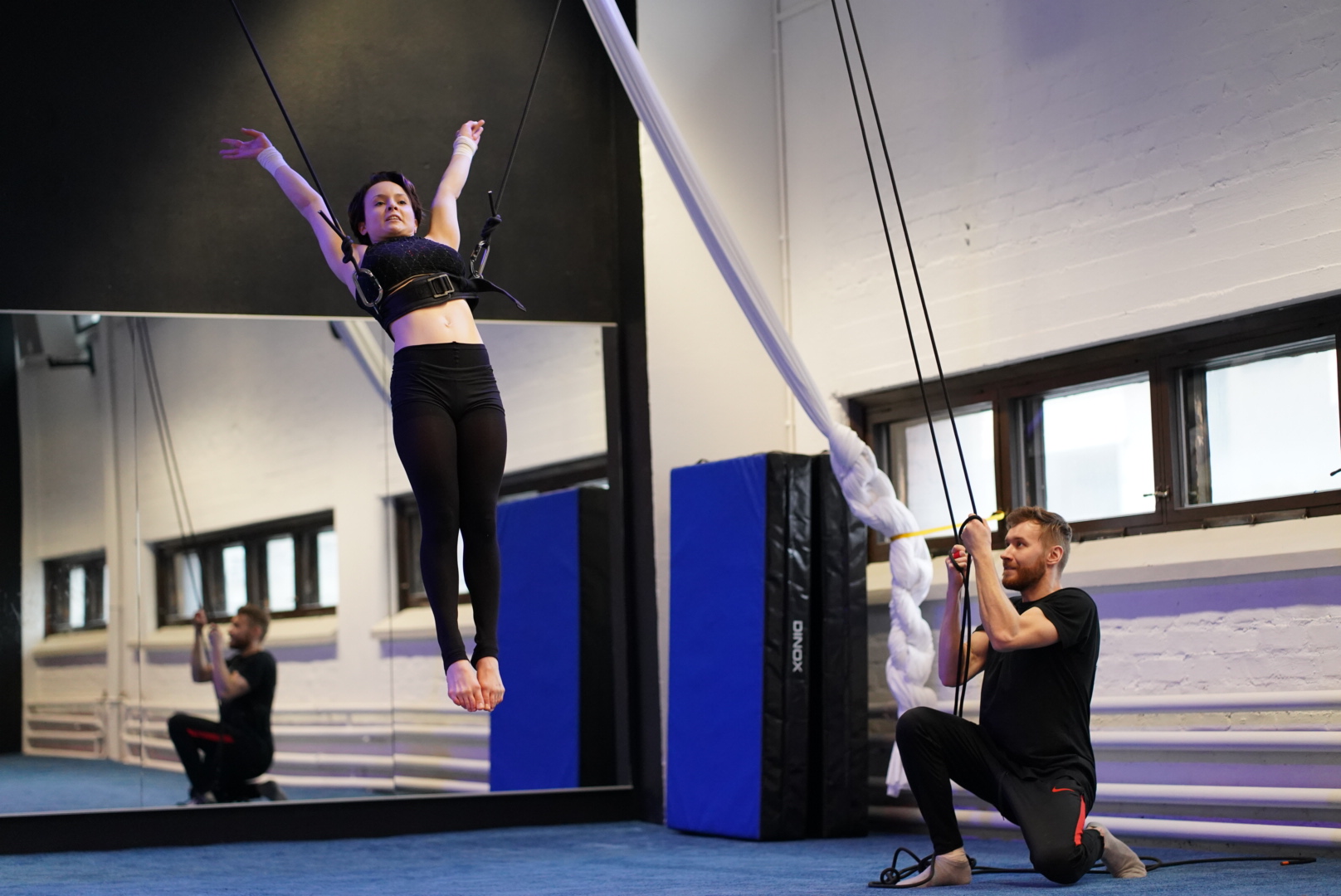 "Learning acrobatics as an adult" / "Old dog CAN learn new tricks"
Level: Beginner & Basic
Course for adults that are interested in learning acrobatic movements safely and efficiently. Easy to follow step-by-step progressions from easier moves to harder ones. We will go from headstand to free handstands and front rolls to frontflips.
Scaling options from beginner to advanced practitioners.
We give you tools how to continue your own practice on your own time as well.
Course is suitable for all levels and no former background in acrobatics required.
Freerunning and Parkour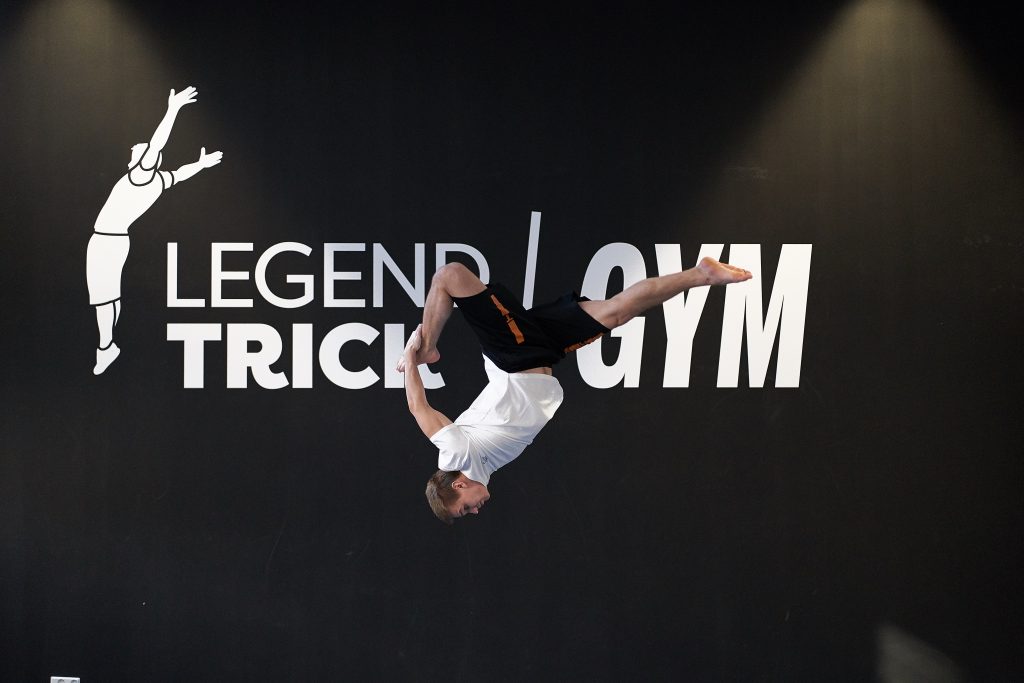 "Student of movement"
Level: Beginner & Basic
At the freerunning class you will learn the basics of parkour and freerunning with a big focus on vaults, rolls and flips from obstacles. No background or experience needed, course best suitable for 8 – 12 year olds.
Open Session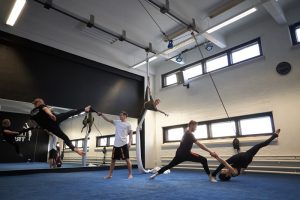 "Tricker´s dream"
Level: Beginner & Basic
What can be better than having the floor just for yourself and fellow trickers to blast out your best tricks or keep drilling the moves you want? Open sessions are open for trickers, acrobats, circus artists and aerialists.