MIDSUMMER FESTIVAL (Juhannus):
Friday, 19th of June – CLOSED
Saturday, 20th of June – CLOSED
Sunday, 21st of June – CLOSED
____________________________
Our gym opens again on 14th of May 2020.
Classes and open sessions will continue carefully and little by little, with special attention on hygiene and preventing coronavirus from spreading. Changes:
One must always reserve a spot at all classes & free trainings before arriving: https://legendtrickgym.nimenhuuto.com/public_join
Max participants per class / open session: 9
You must leave the classes quickly, and are only allowed to arrive max 5 minutes before your class starts.
We will do more daily desinfection and cleaning.
Desinfection stations can be found at the gym. Remember to wash your hands with soap when you arrive and leave the gym.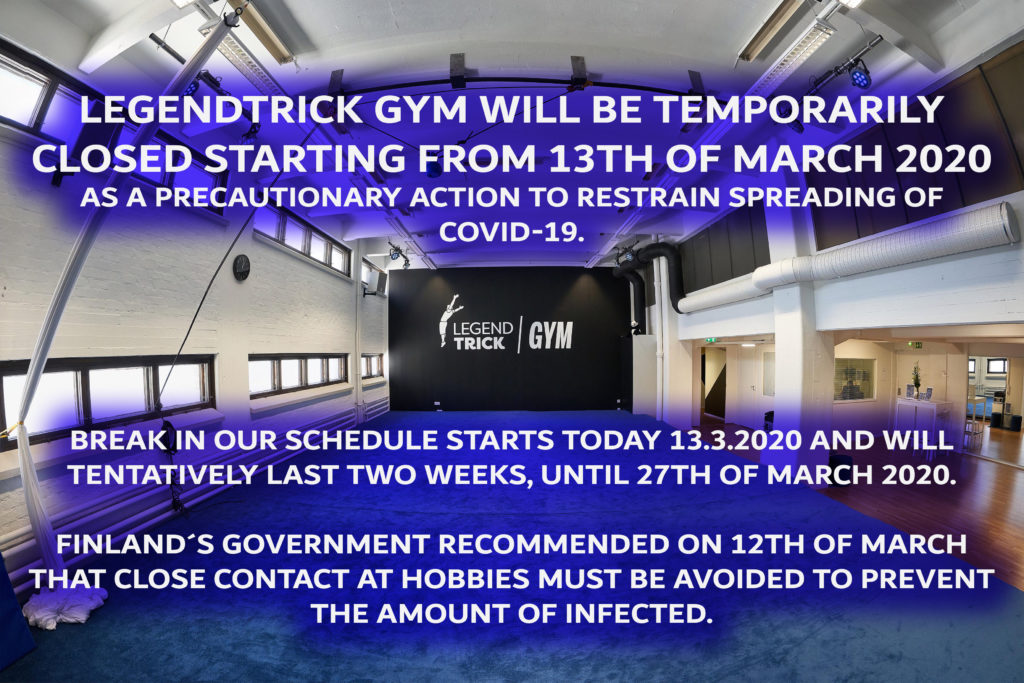 Early Bird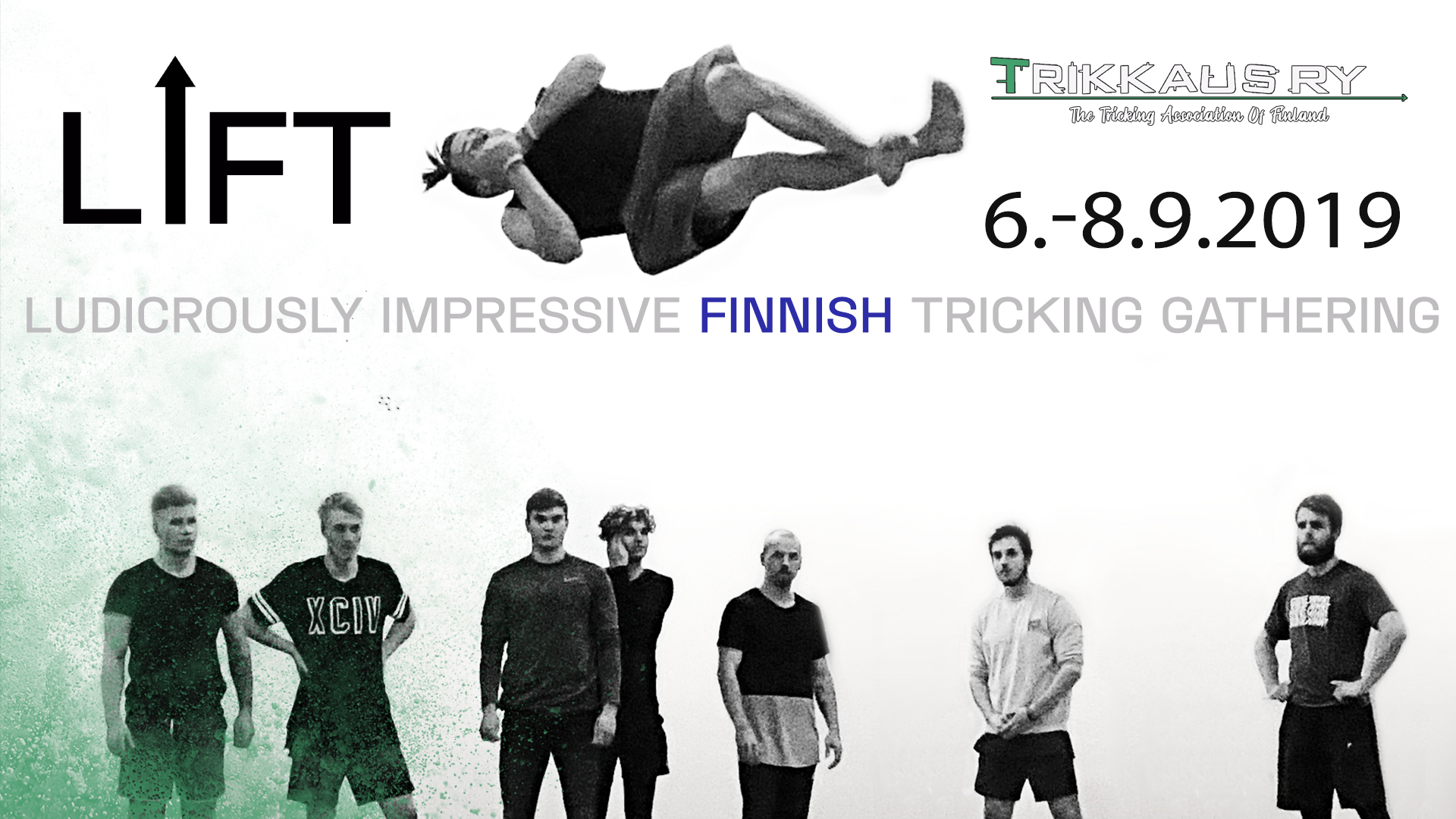 Tag & Hashtag!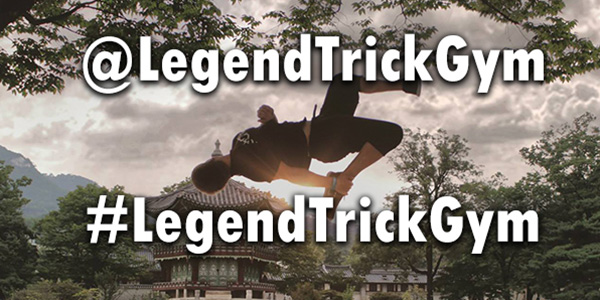 Go to Tag @LegendTrickGym on your post in instagram and use #legendtrickgym and you might be the one who will win a special prize from us!
Membership With Benefits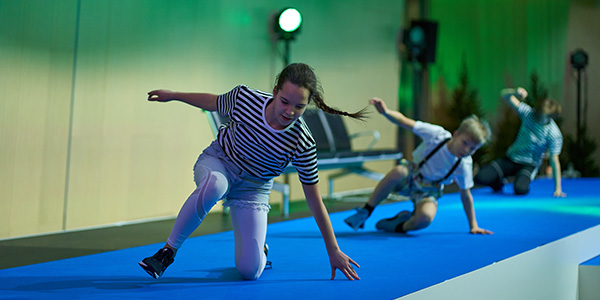 For advanced level students there is fun possibilities to get to perform on stage, and start to learn what it means to be a real artist.
Before coming to stage you get FREE classes of acting and behavior on stage. During trainings students learn how to practice interesting acting techniques, engage in scenic movement and learn to comprehend the basics of theatrical art together with their acrobatic movements.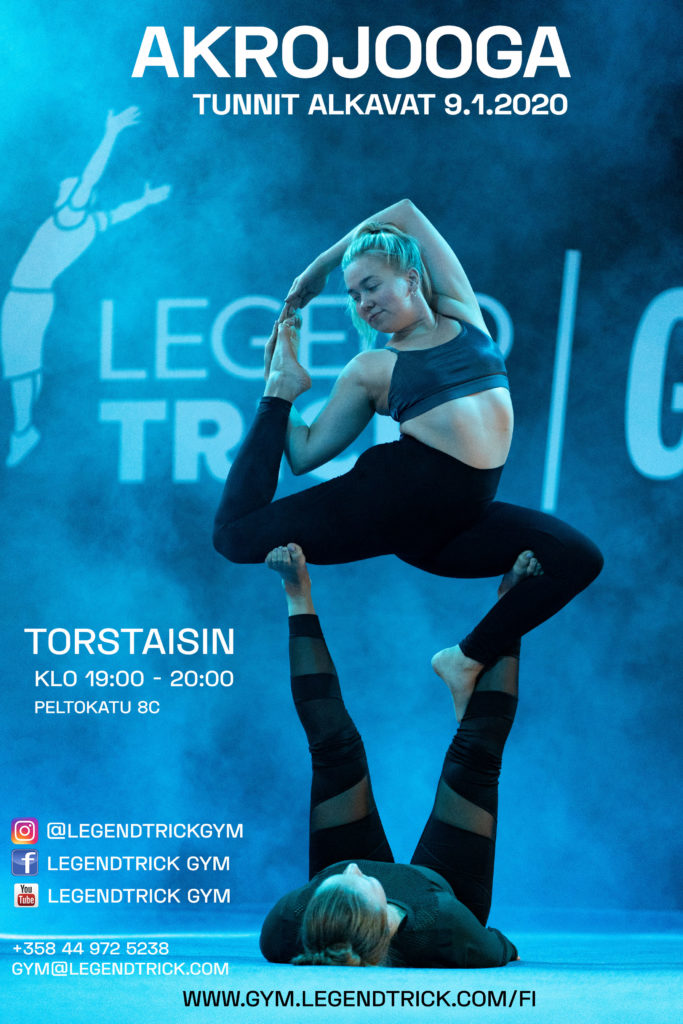 Gathering at LegendTrick Gym!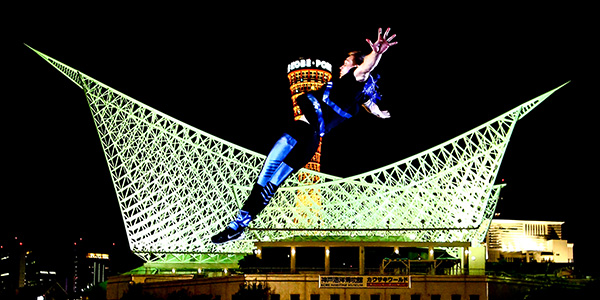 Exchange After First Visit

After you visit our LEGENDTRICK Gym for the first time you can propose to us something on exchange.