LegendTrick Gym is a Tricking & Acrobatics Training Center in Tampere, Finland
LegendTrick Gym´s key principles of work are based on love and positive thinking. Our goal is to create an atmosphere where each person can discover their potential and talents.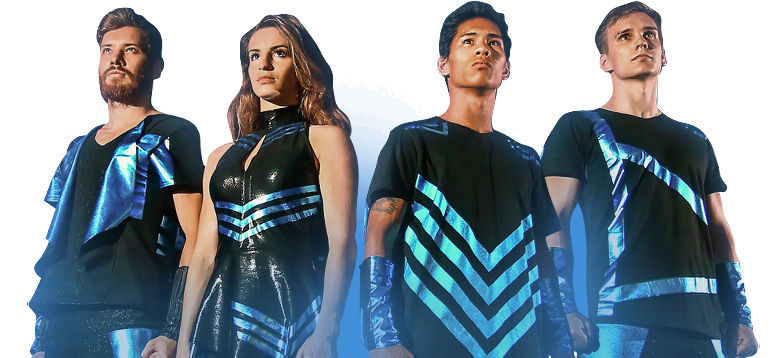 LegendTrick Gym provides world-class guided lessons, workshops from international quests, performances and training space for following disciplines: tricking, acrobatics, handstand, dance, flexibility, workout and aerial suspensions: vertical rope, silks and lunge belt.
LegendTrick Gym provides completely new, modern approach that ensures the creative development of self-confidence, abilities, work ethics and personality without the pressure of competition. You have enormous potential, but it's disclosure is possible only with a great desire to achieve the cherished goals and with a supportive community helping you to reach your goals. We will help you boost your self-confidence and break your limits you have created for yourself. Our most advanced students get possibilities to perform on real stage in LegendTrick Entertainment productions.
We consistently organize tricking events and different entertainment programs for our students and members of the gym.
On the basis of the LegendTrick Gym in our neighbour hall you can find dancing school: House of Dance  http://dbdcdance.com/en/ . Together our facility is creates a unique art academy where you can find all your favorite hobbies.
What is Tricking ?
Tricking is a new sport combining kicks from martial arts with flips and twists from gymnastics with an influence of breakdancing in it. Tricking´s roots are in martial arts, but trickers have taken the freedom to take and add movements from various sports to create a unique and aesthetic blend of movement. For some it´s a sport, for others an artform. Many you use it as tool for self-development and others just love flipping around and spending time with supportive, like-minded people.
More information what Tricking is you can find here:
What should I or my child wear to class?
Please wear clean and comfortable athletic wear that you can move freely in. Barefooted or with socks, no shoes on the floor.

At what age can my child begin taking classes at LegendTrick?
Students must be at least 6 years old to enroll in our class. Otherwise, we welcome students all the way up to 99 years old. Only special baby & parent classes are allowed for 5 year olds and younger.
How do I determine which class level my child should take?
Beginners class is recommended for everyone trying tricking for the first time. More advanced class have move lists written down, and the participants should be able to do at least 50% of the tricks from the list.
Based on technique, coordination, and maturity level, the teacher will recommend an appropriate level. Please know that often students are expected to spend at least one to two years in a particular level before moving up to the next.
Can I book your workshops for Physical education classes for my school? What about weekly classes for our sport organization?
Yes you can, and we encourage you to do so. Tricking works extremely well as a mobility, coordination, flexibility and balance training to support any other discipline and we host regular physical education classes for the schools in city center of Tampere. Please ask for more info: gym@legendtrick.com
How do I register my child for classes?
Come to our facility and our staff will help you do it at the reception table. If you questions before arriving, you may contact our office between 12 – 17 o´clock for assistance at gym@legendtrick.com  or +358503301542.
May I bring my child to a class occasionally and just pay for individual classes?
Yes, you can but we strongly believe that practicing training routinely is the way to gain benefit from it.  
Do you have classes for aerial acrobatics?
Not weekly classes. But organising workshops are possible. Please ask us for it.
What about classes for adults?
We do have lots of options also for adults. Please see our schedule.
If I have more than one child registered in the school, do I get a discount?
Yes! If there is more than one student in your family, we offer a 10% sibling discount on the lesser of the two tuitions. Any additional students (more than 2) will also receive the 10% discount.
Are parents/friend allowed to watch the class?
Are private lessons or workshops offered?
Yes, all of our teachers teach private workshops as well. Scheduling must be handled through the office. Please contact gym@legendtrick.com  for more information.
Where do I park?
You can park either on side of the PMK-talo on Peltokatu or inside the yard, where you can drive past the main entrance for Erkkilänkatu 11 (past big Fressi sign).