We offer meaningful and flexible part-time and full-time work in a good team. It is enough that you are physically active, like working with children and are interested in guiding work!
Are you a positive, reliable and hard-working type? Join the top team of Finland's leading knitting operator!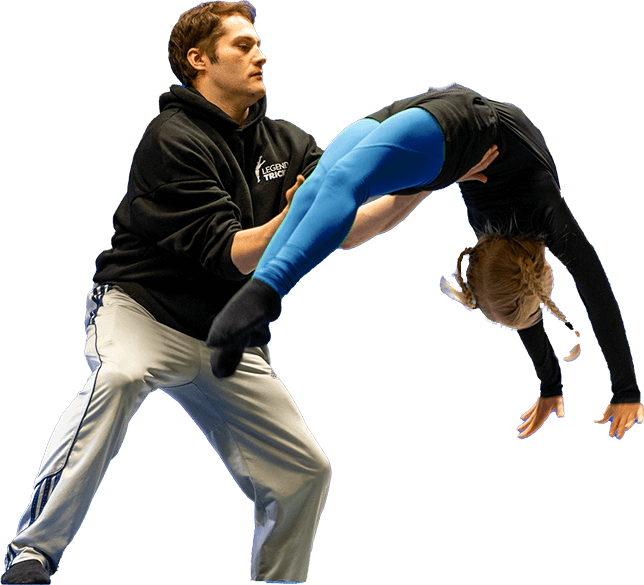 Are you the right person to guide us?
For the season 2023 – 2024, we are looking for instructors who want to work at LegendTrick Gym running classes and/or afternoon clubs. We offer a flexible work schedule that can vary from 1 to 40 hours per week. Guided classes include tricks, acrobatics, parkour, and gymnastics - if you have experience or passion in these areas, that's a plus!
LegendTrick Gym is an energetic and stimulating environment where you can develop your steering skills and gain valuable experience. Your duties include encouraging children aged 7-15 to move and helping them develop their skills. 
In addition to teaching knitting classes, we are looking for instructors for the afternoon club for Vehmainen school. The working hours are 25 hours a week (12-17 on weekdays), and the tasks include guiding children, leading games and helping with homework. We are looking for people who have an enthusiastic and responsible attitude towards working with children.
37.5 hours a week is also available for instructors of the afternoon club if they wish, if you are able to supervise our trick and acrobatics classes in the evenings.
The application starts on 6 May 2023.
The positions are filled as soon as suitable people are found. Come join us to create the joy of exercise and inspire others!
Send us a free-form job application & CV to gym@legendtrick.com and a one-minute video introduction about yourself WhatsApp to 050 330 1542.

In your application, state whether you are interested in teaching lessons, teaching an afternoon club, or both.