Finland's most popular Tricking courses finally came to Helsinki!
In the autumn of 2021, we will continue our popular tricking courses for 7-39 year olds in top facilities.
Trainings are held at Kivikko Gym on Sundays from 11-12 and at Skillz Gym on Fridays at 19-20. You are warmly welcome to join, regardless of previous experience. For more information on whatsapp, by phone or e-mail: Vellu Saarela / +35844 972 5238 / gym@legendtrick.com
FRIDAY GROUP – Fits for adults as well!
Training 3.9. – 10.12.2021, a total of 15 times.
Fridays at 19-20
Location: Skillz Gym
Instructors: Johannes Anttila & Tatu Lakka
SUNDAY GROUP
Training 29.8. – 12.12.2021, a total of 15 times.
Sundays from 11am – 12
Location: Kivikko Gymnastics hall (Kivikko Ski Hall)
Instructors: Johannes Anttila & Tatu Lakka
One-time ticket / €15
Autumn season 2021 / 1 hour per week / €240
Autumn season 2021 / 2 hours per week / €390
"Kivikko Ski Hall / Gym is located at Savikiekontie 4, 00940 Helsinki. The Coach always picks up the group from outside the Kivikko ski hall building in front of the sliding doors. There is a car park with free parking at Kivikko Ski Resort
The nearest bus stops in the hall are on the 1st ring, lines 560, 54, 554 and 560 stop at these stops.
INCREASE SELF CONFIDENCE
Learn Tricks with us that you wouldn't have dared to dream of even in your wildest dreams. We set off from the ground up and make sure our enthusiasts learn as safely and quickly as possible.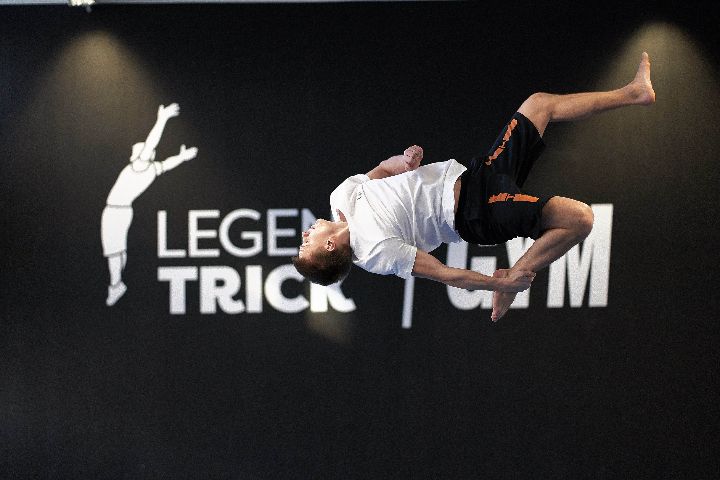 FOR GIRLS, BOYS, WOMEN AND MEN
Many people imagine that the tricking can only be started by young people who exercise. That is not true at all. You don't need any previous background to get started. All people aged 7-77, regardless of gender, are welcome in our classes.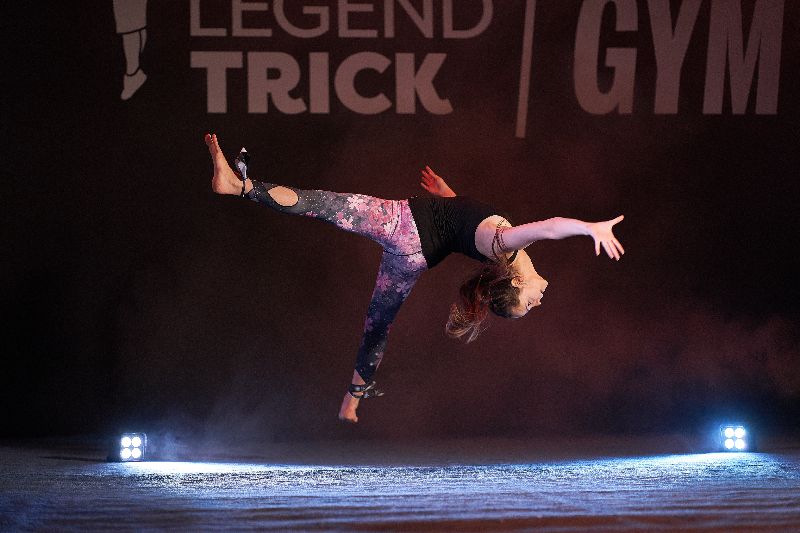 FINLAND'S MOST POPULAR TRICKING AND ACROBATICS TEACHING
Our instructors have competed, performed and taught tricking in more than 20 countries and represent the absolute top in Finland. LegendTrick Gym established the first Nordic gym in Tampere in March 2019.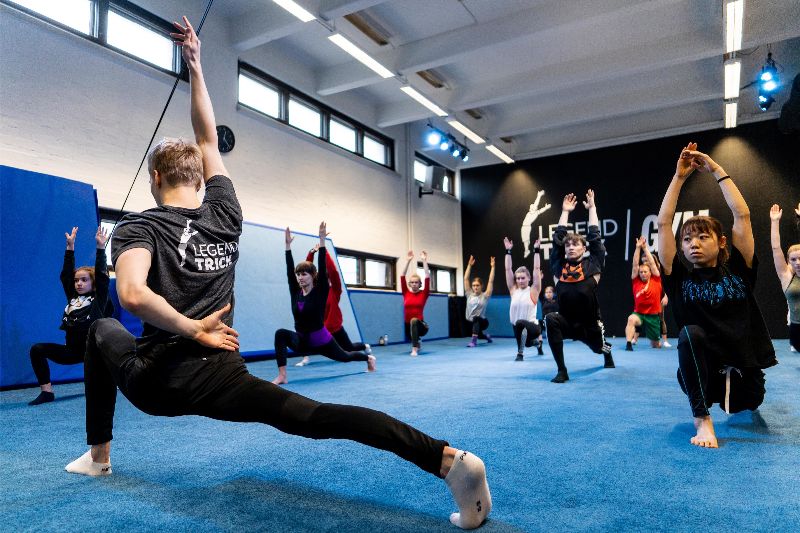 COURSE INSTRUCTOR
JOHANNES ANTTILA
IS ONE OF FINLAND
TRICKING TOP NAMES
Tricking is a Spectacular sport that consists of the most Spectacular stunts of various martial arts, acrobatic gymnastics and other similar sports, which the tricker strives to make as smooth and Spectacular as possible by using different kicks, volts and spirals.
The video says more than a thousand words. See HERE what tricking is.
Read what our students say about us
Awesome place and atmosphere, world class equipment and one of the best floors I ever was on, great team, honest, inspiring and hardworking, amazing place to get introduced into different aspects of movement and physical practice, various classes and opportunities for young and adults . definitely recommend a visit. salute to vellu and LegendTrick gym team.
First of its kind in Tampere!! Extremely Talented peoole with so much passion and love for their Art form!! Vellu a Legend in tricking, Karina a great artist and Vippe an amazing person and a teacher!! Together they are a dynamic combo!! Its a Pleasure to have known you guys and to worl side by side with th you is a gift 📦 keep up the good work!!!