Battle League is Finland's first series of regular tricking battles, led by LegendTrick Gym and Trikkaus ry. In the battle, LTG students compete as well as any willing tricker.
ENTRY FEE
Normal open session price (10 € one-time fee, or monthly / series ticket)
THREE SERIES
Under 16Y
Adults (over 16Y)
Girls / Womans
PRIZES
Girls / Womans: 225€ + trophies
Under 16Y: 225€ + trophies
Adults: 450€ + trophies
Special events: 100€
For the winners of the invidual competitions: Medals (1st – 3rd places)
SPRING 2021 BATTLE DAYS
Saturday 30.1.2021 klo 19 – 21
Saturday 27.2.2021 klo 19 – 21
SA 27.3.2021 – CANCELED – POSTPONED TO SPRING
Saturday 24.4.2021 klo 19 – 21
Saturday 05.06.2021 klo 19 – 21
Rules
At the beginning of the battle, the battles starter is drawn. The starting tricker is the first to perform a combo, to which the second tricker has 30 seconds to respond with his own combo / single trick. Once both tricksters have done their own performance, the judges will simultaneously select their own favorite by pointing their hand in the direction of the winner of the point. The referee may also cross his hand, that is, vote for a draw. A draw can only be voted once per battle. If two judges vote in a tie and only one votes, the lot in question is called a tie. At the end of the game, neither of the stunters will receive a point.
Battle is win by a tricker who wins 2 points.
Evaluation criteria
In tricking, not every movement has been judged by a points system. Instead, judges judge business series by the following criteria:
1. Kicks (kick technique, cleanliness, strength, spectacle)
2. Acrobatics (Flips and twists)
3. Style & Creativity (Combo digestibility, use of different moves, landing, element of surprise)
4. Performance (Whether the battler looks at the floor or another competitor, judges & audience. How good a show the battler puts up.)
5. Level of difficulty (Number of twists, variations and technical transitions, ie how to move from one trick to another)
Referees
Aleksi Neuvonen
Wippe Mäkinen
Milla Peijari
Point system
1p – Battle Participation – Loss, 0 round wins
2p – Battle participation – Loss but 1 round win
3p – Battle Participation – Win
Example: Ville Vallaton participates in battles and wins his first battle but loses his next battle. However, Ville wins round set in the second battle.
Ville Total Points: 3p + 2p = 5 points
At the end of the season (at the end of the 5 battle series), the points of each tricker are added together, and the final standings and season winners are determined.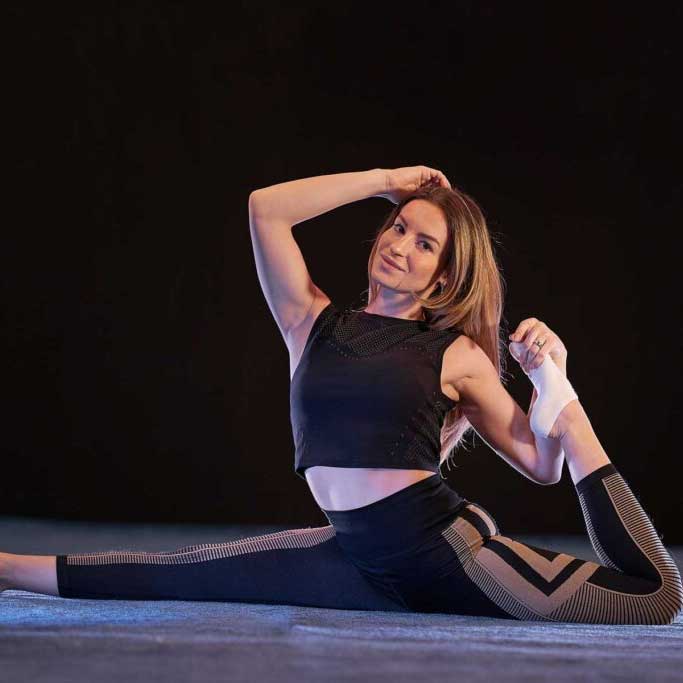 KARYNA SAARELA
1-1-6 (V-H-P)
I wasn't tricking lately. But since we are only 3 girls I hope to get at least Bronze medal 😁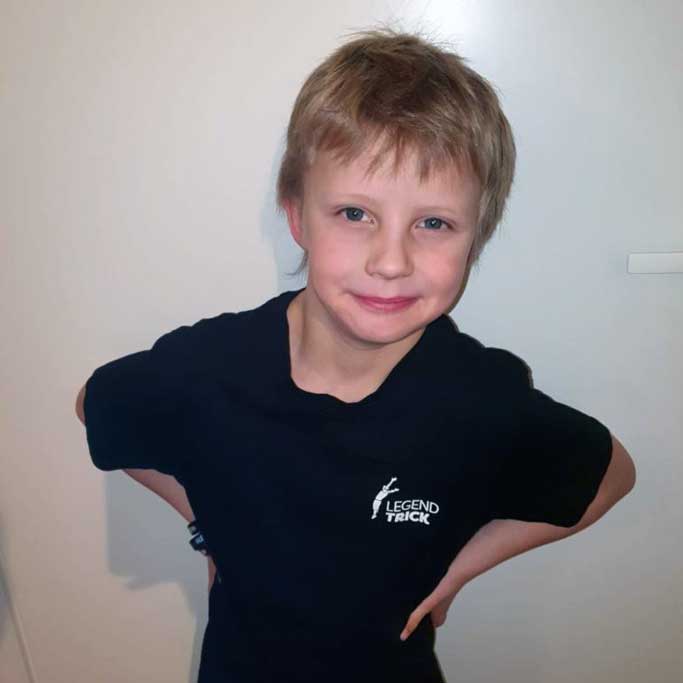 Aatami Heinonen
1-4-9 (V-H-P)
Olen harrastanut trikkausta n. 6kk. Trikkauksen lisäksi harrastan mäkihyppyä ja jalkapalloa. Myös tramppaparkkiin löytyy superjäsenyys. Trikkaus on kivaa, kun saa paljon uusia kavereita ja oppii uusia temppuja.